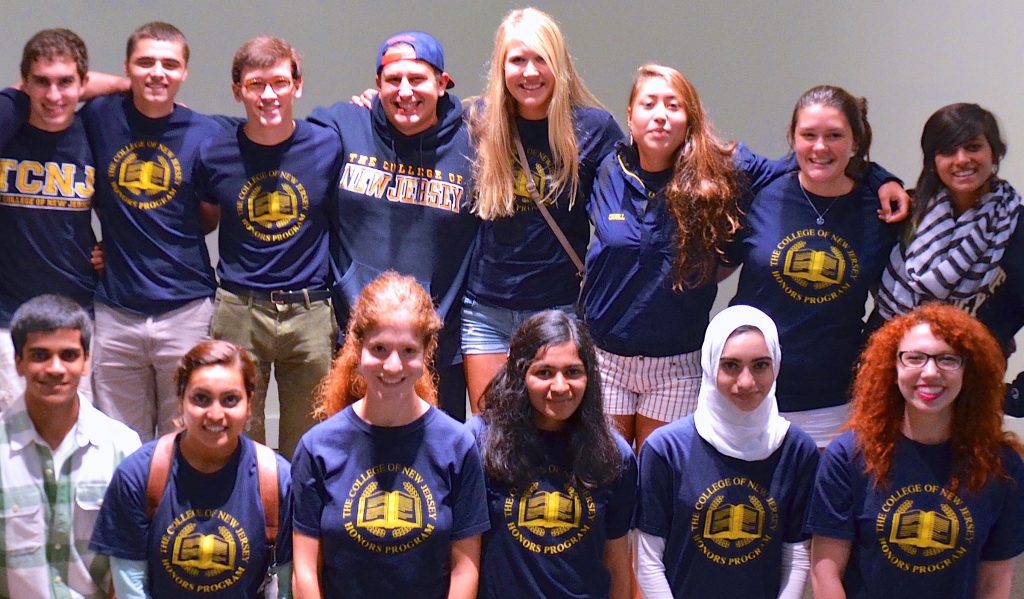 Before deciding if membership to the TCNJ Honors program is right for you, ask yourself if you:
Often feel that you want to know more about a subject than is taught in class
Enjoy working independently to learn more about a specific topic of that interests you
Are focused on the process of learning, even if it is not necessarily measured by a grade in class
Always push yourself to do and be more
Are drawn to having a purpose in life, being able to give back to others
Are not afraid of a challenge, even if it means missing the mark the first time through
Enjoy being around others who have the same passion for learning
Are fascinated by complicated issues and enjoy analyzing and debating contemporary events with others
If you find yourself identifying with most of the above statements, you are likely to enjoy and benefit from being a member of the TCNJ Honors Program.
Membership for Entering First Year Students
Entering first year students who demonstrate high academic achievement in high school and the desire to engage in challenging courses and projects are selected for admission to the TCNJ Honors Program.  Students are invited to become members of the Honors Program as part of their admission to TCNJ. Typically, students must have scored 1240 or higher on the SAT (with a minimum 600 for Math and 640 for Evidence-Based Reading/Writing) or scored a 26 or higher on the Composite of the ACT and are in the top 15% of their high school class for consideration to the TCNJ Honors Program. In recent years, students admitted into the Honors Program have an average SAT above 1400 and/or an ACT above 31 and an average high school class rank in the top 5%. Less than 10% of incoming First Year students are invited to join TCNJ's Honors program.
Membership for Matriculated and Transfer students
Matriculated and Transfer students may apply to join the program after completing at least 4 units (4 units at TCNJ are typically equivalent to 12-16 credits at other institutions), with a GPA of 3.25 or higher. Application materials are available in the Honors Program Office (Green Hall, room 109) or print out and return the following documents.
Application to Honors Program
  For Current TCNJ Students ONLY
Entering First Year students will be evaluated as part of the TCNJ admissions process and will be invited to join or apply.